Creating memories, one page at a time.
I am Beth. I am the mom of two man sons. Ages 42 and 26. I have one 15 YO grandson. I am the owner of four labs. Sasha and Brie are 6 YO black labs, Lily is the daughter of Sasha, a 3 YO chocolate and the newest member of the family is Maggie a 16 week old yellow lab. I am a retired Special Education teacher and have been a Stampin' Up! demonstrator for 16 years. I run two stamp clubs that meet once a month. We make cards and scrapbook pages at each meeting. I was a member before and am looking forward to the site coming back to life! I will get much more scrapping done now!
---
Leslie
Paper crafter, yarn crafter, grandmother, friend, Michigander,
Tiger baseball junkie.
---
Sous Chef
Posts: 2229
Joined: Sun Mar 12, 2017 3:09 am
Welcome back Beth!
---
HI Beth, seems a few of us have labs!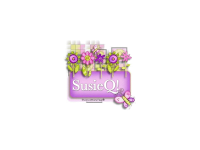 ---
Site Admin
Posts: 3133
Joined: Sat Mar 11, 2017 10:59 pm
Location: Williamsport, Pennsylvania
Welcome back Beth!
Tammy Folk

Scrapbooking....is there really anything else?
---
Sous Chef
Posts: 1091
Joined: Sun Mar 19, 2017 11:27 pm
Location: Rio Grande City, Texas
Contact:
Hi Beth! I'm a fan of your work!
---
Hi, Beth!
---
Hi Beth! I have been enjoying the photos of your dogs and watching little Maggie grow on Facebook.
BARB PRENDERGAST

---
Hi Beth!
Good to see you again. Can't wait to see more samples from you.
---
Who is online
Users browsing this forum: No registered users and 3 guests