Creating memories, one page at a time.
It's great to see so many familiar faces. My name is Cassy! I have two/three kids. My oldest moved out with his girlfriend who lived with us for years. He is 20. My daughter is a senior and 18. This is a busy year for us. I also have a dog Cocoa and two cats Sherlock and Tulip. Be prepared to see lots of grad, band, and school layouts! Lol.
---
It's about time you got here
Leslie
Paper crafter, yarn crafter, grandmother, friend, Michigander,
Tiger baseball junkie.
---
Sous Chef
Posts: 2229
Joined: Sun Mar 12, 2017 3:09 am
I was thinking the same thing!
Welcome back Cassy!
---
I know. I used to be able to sneak in a post at work but sadly that is no longer the case!!
---
Sous Chef
Posts: 1091
Joined: Sun Mar 19, 2017 11:27 pm
Location: Rio Grande City, Texas
Contact:
---
HI Cassy! It will be busy, fun and emotional year for you ! Enjoy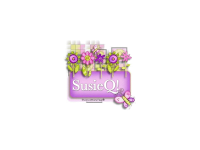 ---
Hi, Cassy! I LOVE to see band layouts! My girls were big into band, as I was when I was in high school.
---
Welcome back, Cassy! You do have a busy year ahead of you. Enjoy!
BARB PRENDERGAST

---
Hi Cassy!
Good to see you again! I love all your new Etsy projects! You are rockin them!
---
Who is online
Users browsing this forum: No registered users and 1 guest