Creating memories, one page at a time.
What a wonderful email I received today!!! So excited that Cookin' Up Creations is back. I am from the beautiful state of WI, married to Peter, mom of three adult children, and grandma to 2 of the absolute most wonderful grandchildren! I am an Interior Designer and volunteer with an organization called Kids Around the World. I try to scrap daily in order to keep up with all life is giving me to document. It's good to be back!
---
Site Admin
Posts: 3133
Joined: Sat Mar 11, 2017 10:59 pm
Location: Williamsport, Pennsylvania
Welcome back Patti! I've missed our talks.....we must catch up!!
Tammy Folk

Scrapbooking....is there really anything else?
---
Thanks, Tammy. Missed you to. Sometimes I would just click on the old site and think wouldn't it be nice.....and then today, it happened! THANKS so much! We do have lots of catching up to do. Isn't it wonderful being a grandma? And Garrett 16...no way!
---
Sous Chef
Posts: 2229
Joined: Sun Mar 12, 2017 3:09 am
Welcome back Patti!!!
---
---
HI Patti, nice to meet you MI <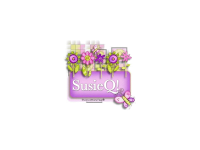 ---
Nice to "see" you again, Patti!
BARB PRENDERGAST

---
Hi Patti!

Good to see you again!
---
Who is online
Users browsing this forum: No registered users and 1 guest