Creating memories, one page at a time.
Thanks for the inspiration everyone! I felt pretty cruddy today and didn't finish as much as I had hoped but I was truly inspired by your work. Even though it won't count, I hope to complete some challenges tomorrow if I feel better.
---
It has been good. I thought most of the challenges ran til Wednesday at least. You might check the dates on them. Feel better!
---
I looked for dates but didn't see them. That would be awesome though! I will check more.
---
You will have until Wednesday 5/10/17 @ 7:00 pm est to post your layout and to be entered into the prize drawing. Have fun!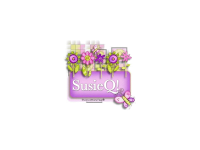 ---